Metrorail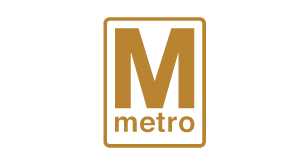 King Street Metro Station is the closest station to West Alex and serves the Blue and Yellow Lines. The station is 3.5 miles from West Alex and can be reached by bike or by DASH Line 31.
Living at West Alex also offers convenient bus service to Pentagon Metro Station via Metrobus 7A and DASH Line 35.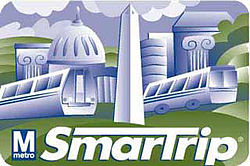 SmarTrip 101
Looking to explore the DC area or commute to work on Metro or by bus? A SmarTrip card is necessary for anyone who uses transit in the Washington, DC region.
What is a SmarTrip Card?
A SmarTrip card is a reloadable farecard used to pay Metrorail, Metrobus, and regional bus systems in Virginia, Maryland, and DC.
Why buy a SmarTrip Card?
A SmarTrip card helps you navigate the DC region's transit system with ease and provides you with discounted fares or free transfers on some services. Plus, if you work for a company that provides commuter benefits, you'll need a SmarTrip card to receive your benefits.
How much does a SmarTrip Card cost?
The total cost of a single SmarTrip card is $10 which includes a $2 fee for the card and $8 in pre-loaded fare that is ready for you to use.
Where to buy a SmarTrip Card?
At Metrorail Stations: SmarTrip dispensers are available at all Metrorail stations.
Get the App: Download the SmarTrip mobile app on your iPhone or Android.
Online: Purchase a SmarTrip card online and receive it via mail.
Local Retail Store: Select CVS/pharmacy and Giant Food stores in the region that display the SmarTrip® sign.
Local Transit Store: Your nearest Commuter Store is located at the Shirlington Transit Center at 2975 S Quincy Street, Arlington, VA 22206. You can purchase a SmarTrip card at any Commuter Store (Arlington) or Connector Store (Fairfax).